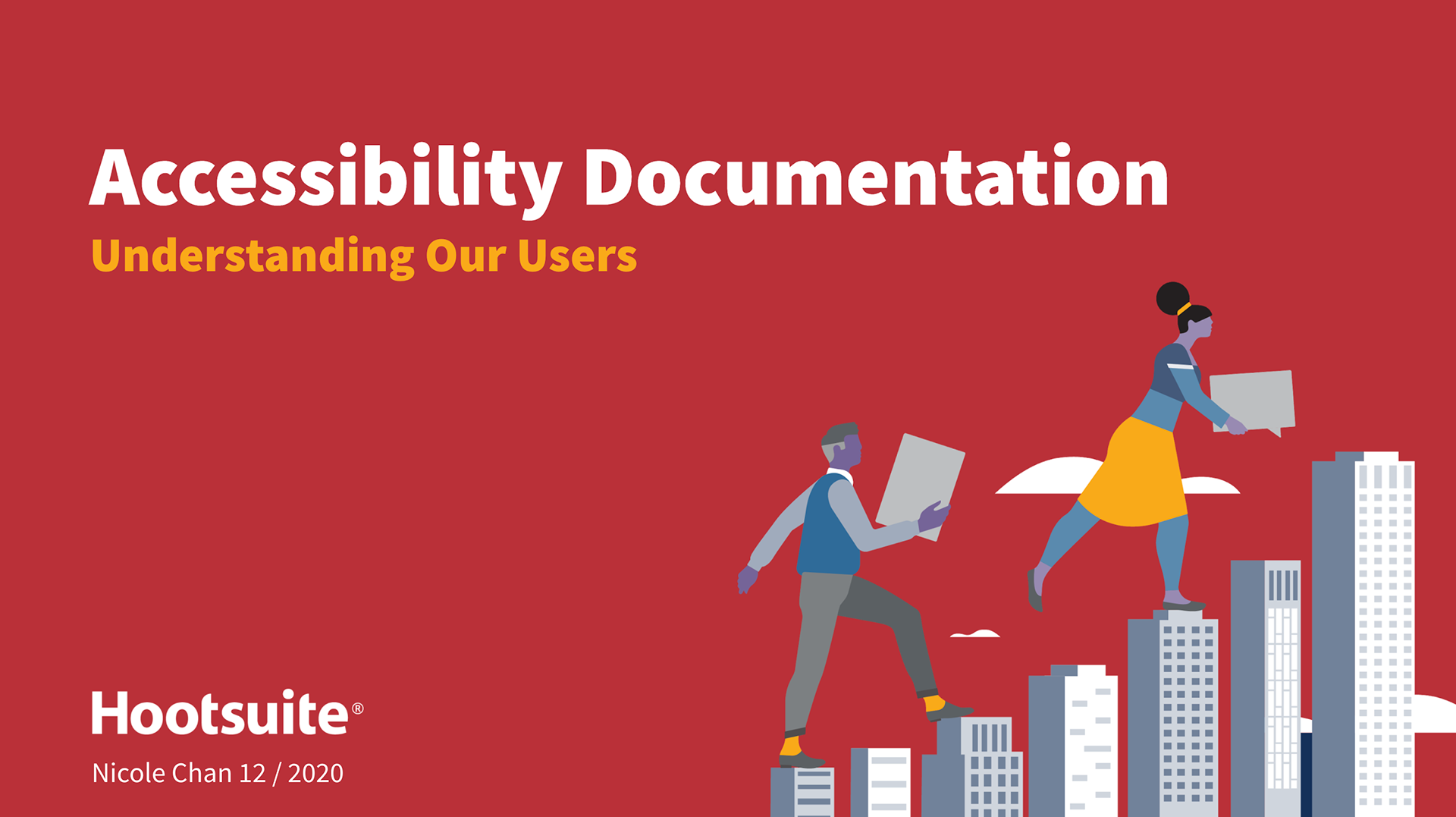 What is a Stretch Program?
Hootsuite has something called a Stretch Program. This program provides opportunities for employees to "stretch" into other departments and learn new skills. Employees spend 20% of their time working with the new team on real problems. I applied to the program and was granted a research project to work on with the Product Design team.
What was the project?​​​​​​​
Hootsuite documents accessibility guidelines and learning resources in Confluence. Over time, this resource has accumulated extraneous and duplicate information and became difficult for users to sift through to find the needed information.
My mission was to conduct research on how our organization learns about accessibility and uses Confluence to aid in accessibility efforts. 
Results from this project will guide the next part which is to reorganize the information architecture and content of the page to provide more value to our users.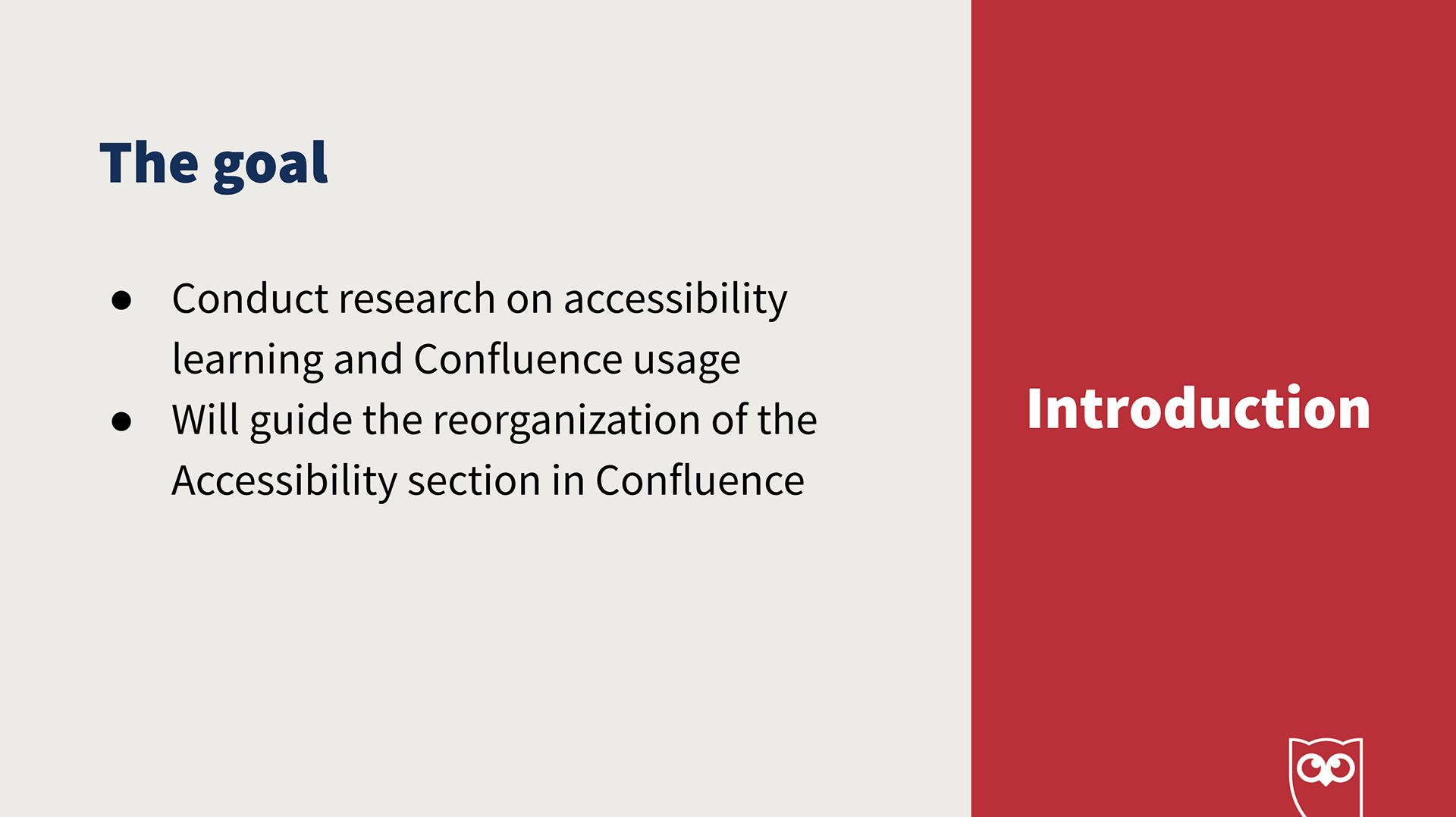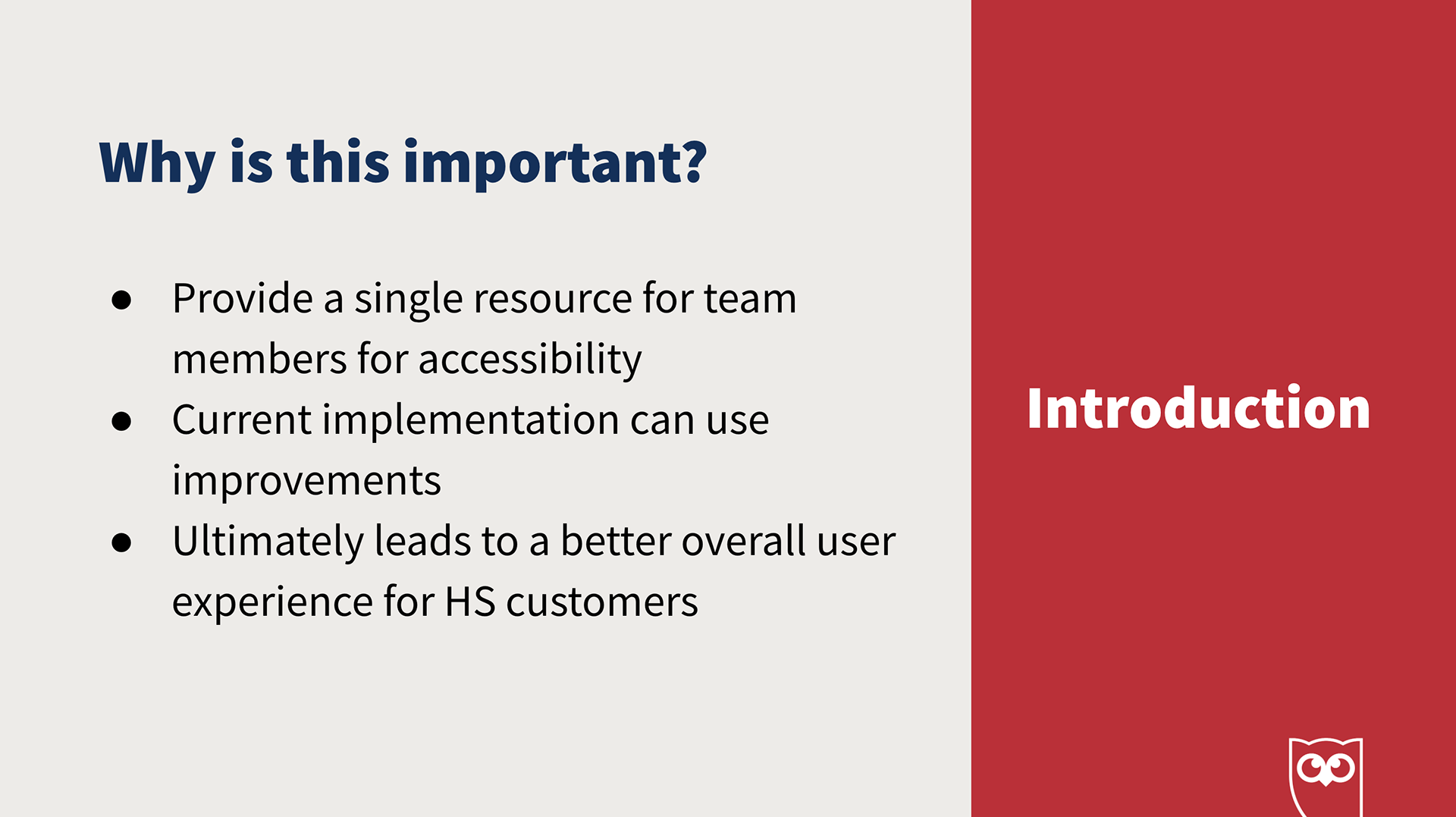 First I wanted to find out how to shape my research goals.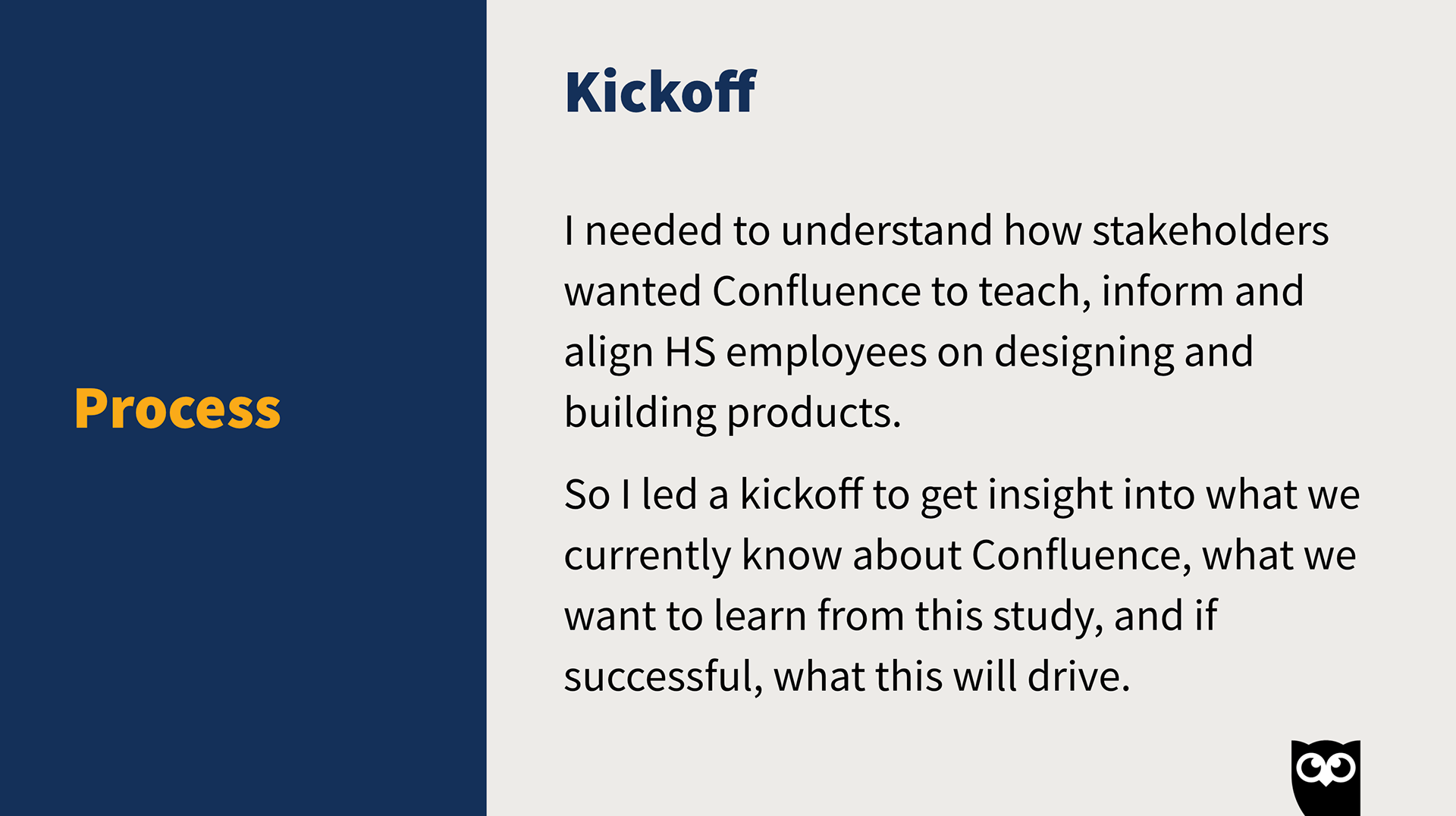 Who were the stakeholders?
In the context of this project, stakeholders are those who initiated this project and brought this project to life. This team is made up of members from design and product management.

What I learned from the Project Kickoff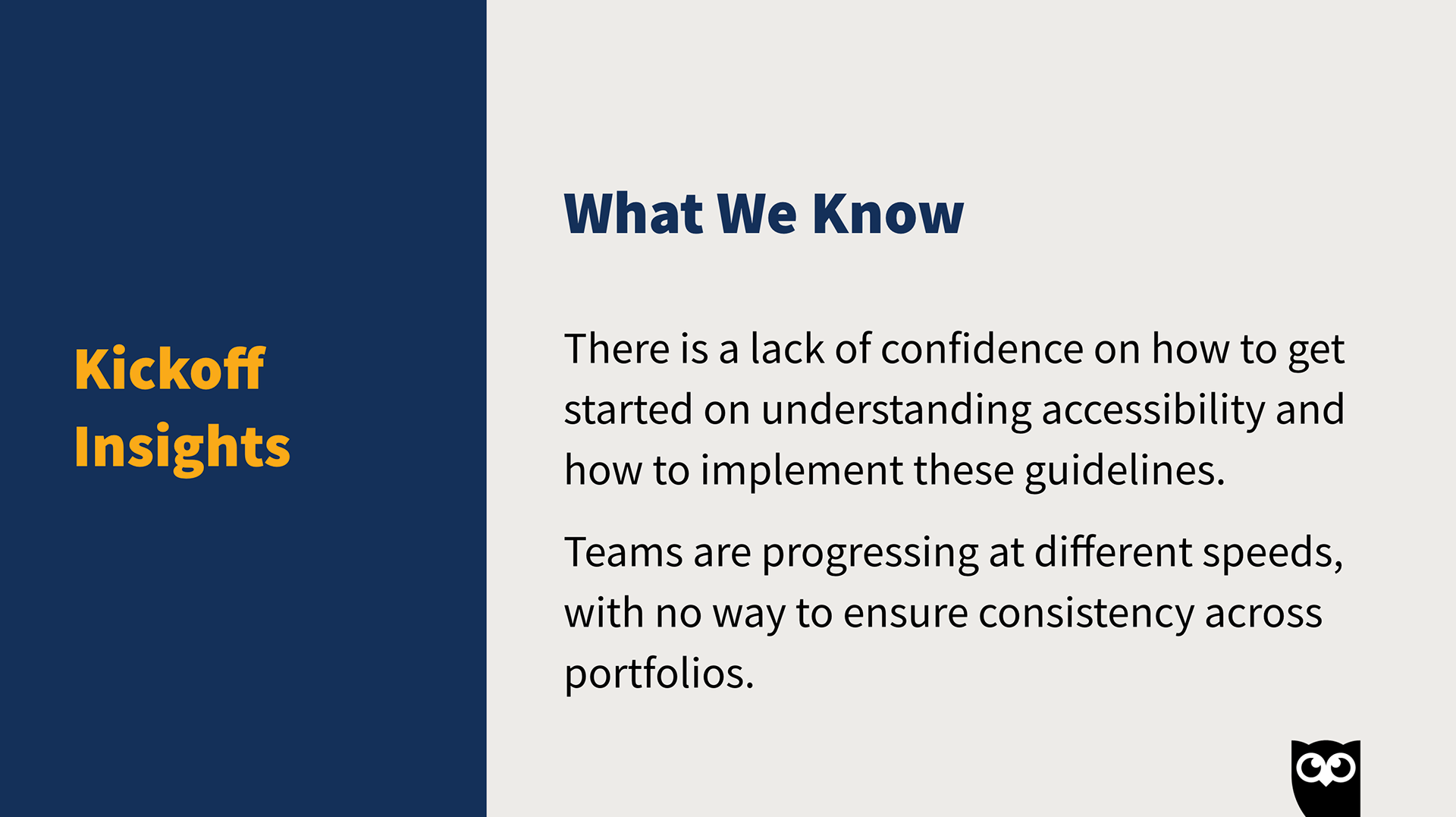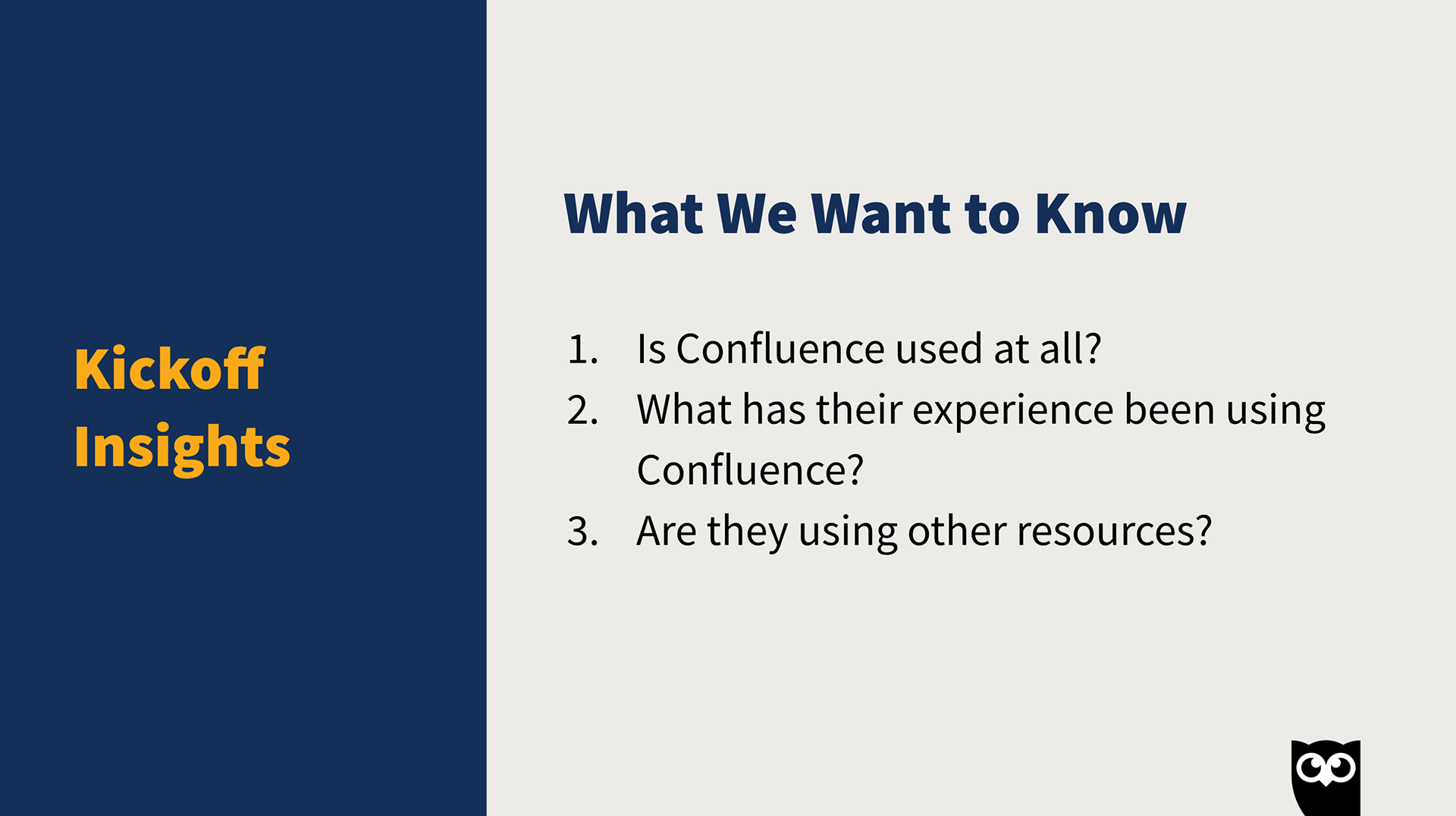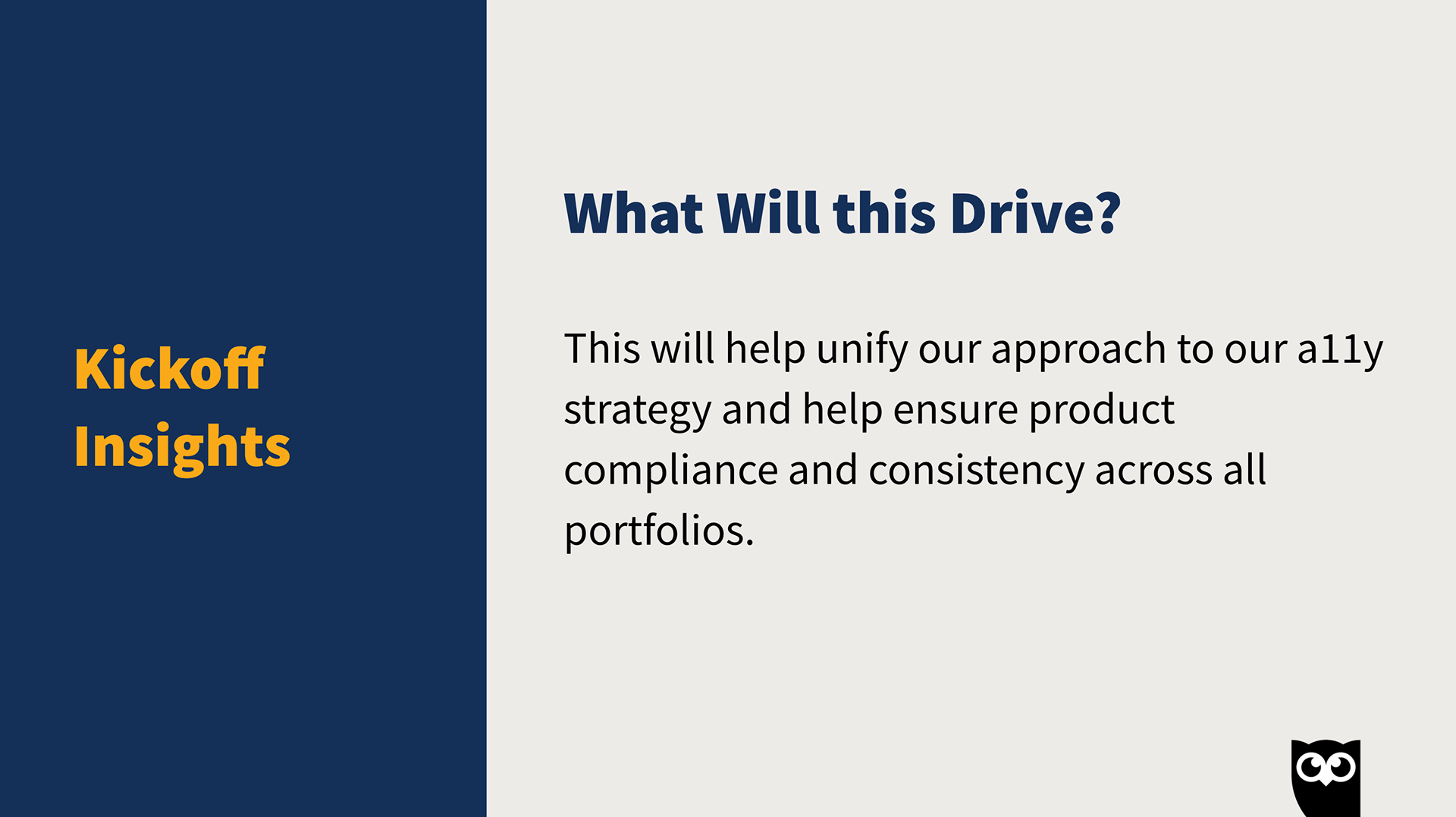 Defining my research goals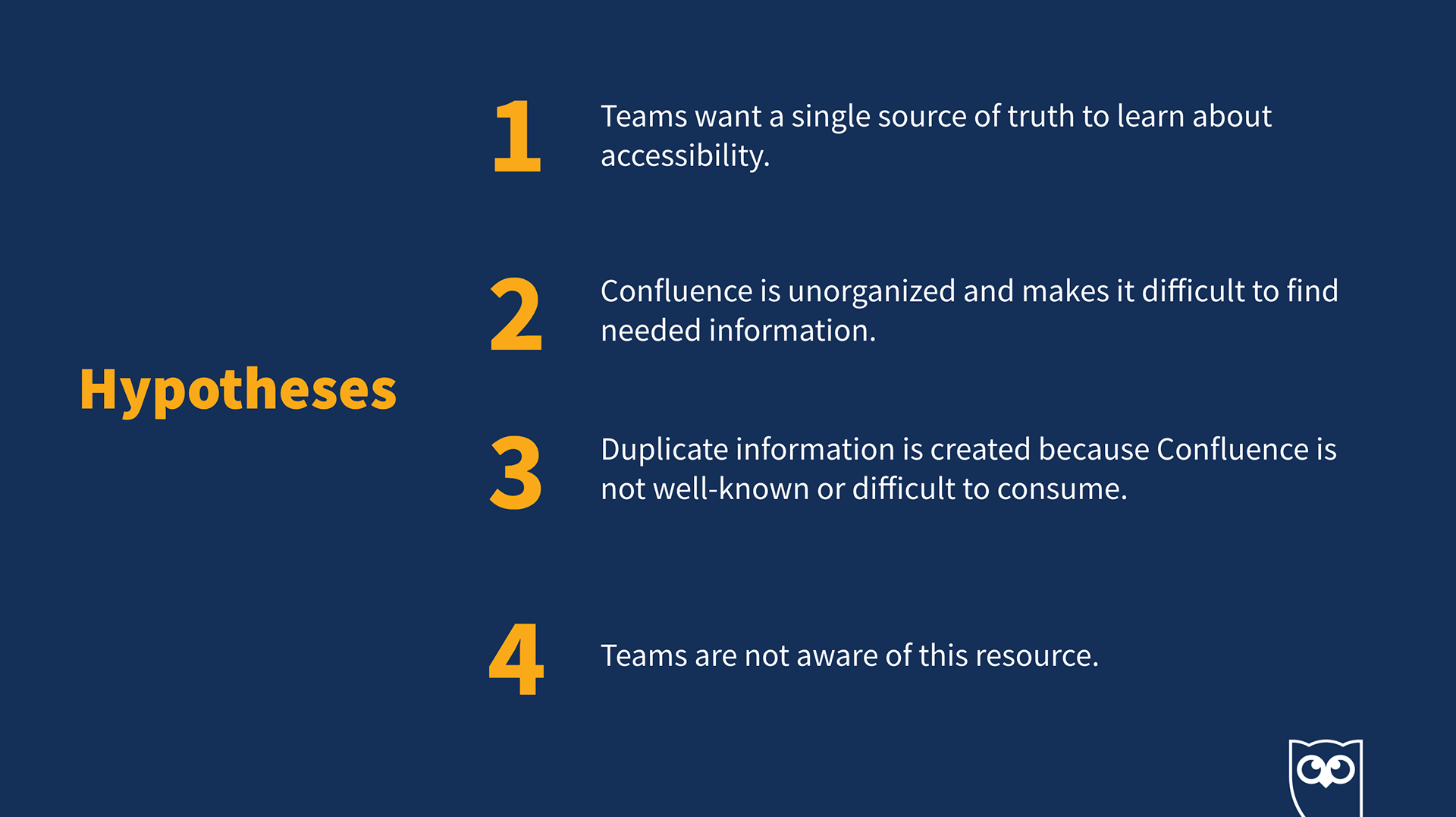 Questions I want answered
I wanted a good mixture of all positions and portfolios, so I recruited: 3 designers, 4 developers and 3 product managers of all seniority levels across 9 different portfolios.
These participants were chosen under the advisement of my PM - these are employees who are working closest to our a11y efforts or are a11y champions of their teams.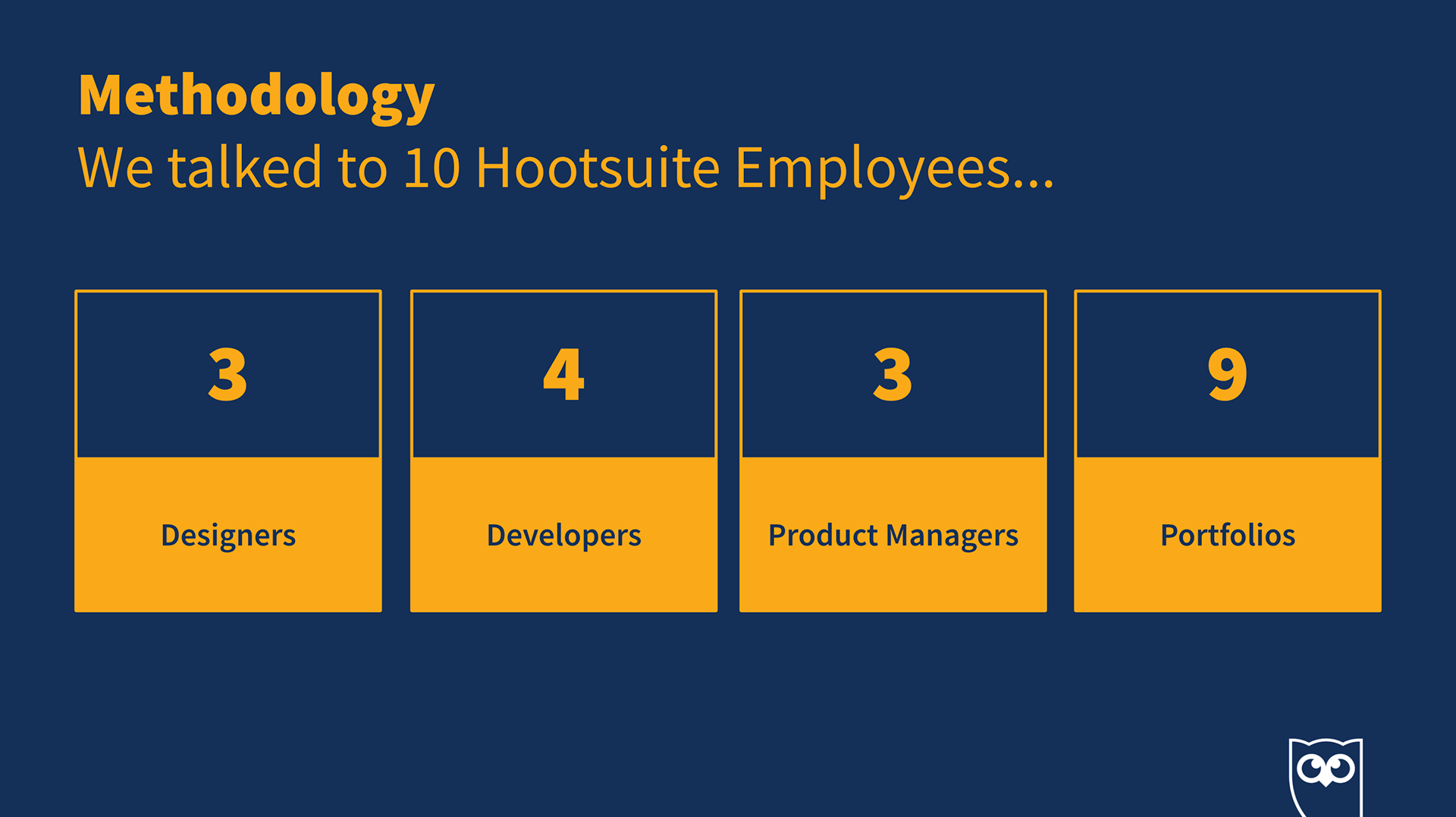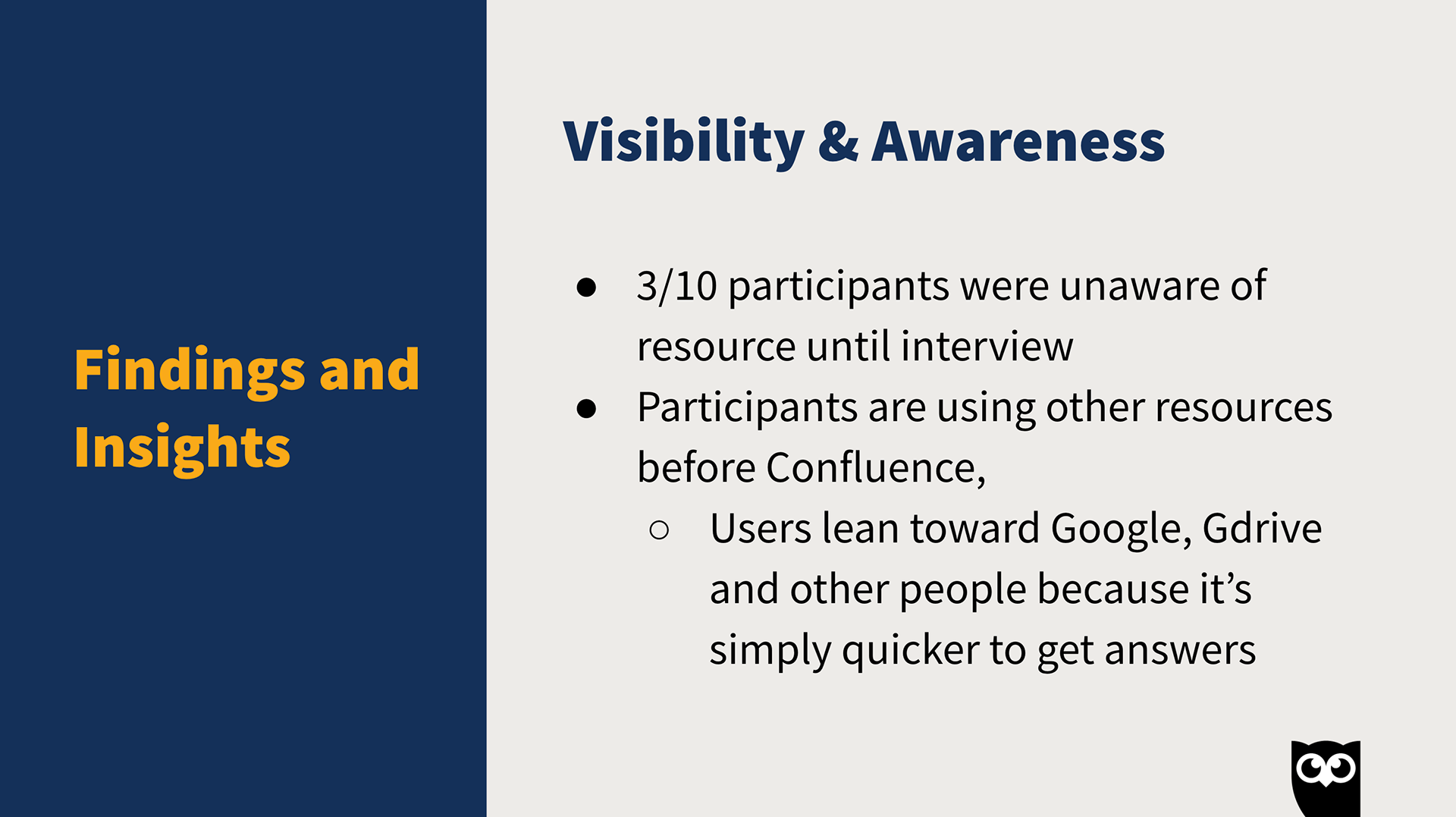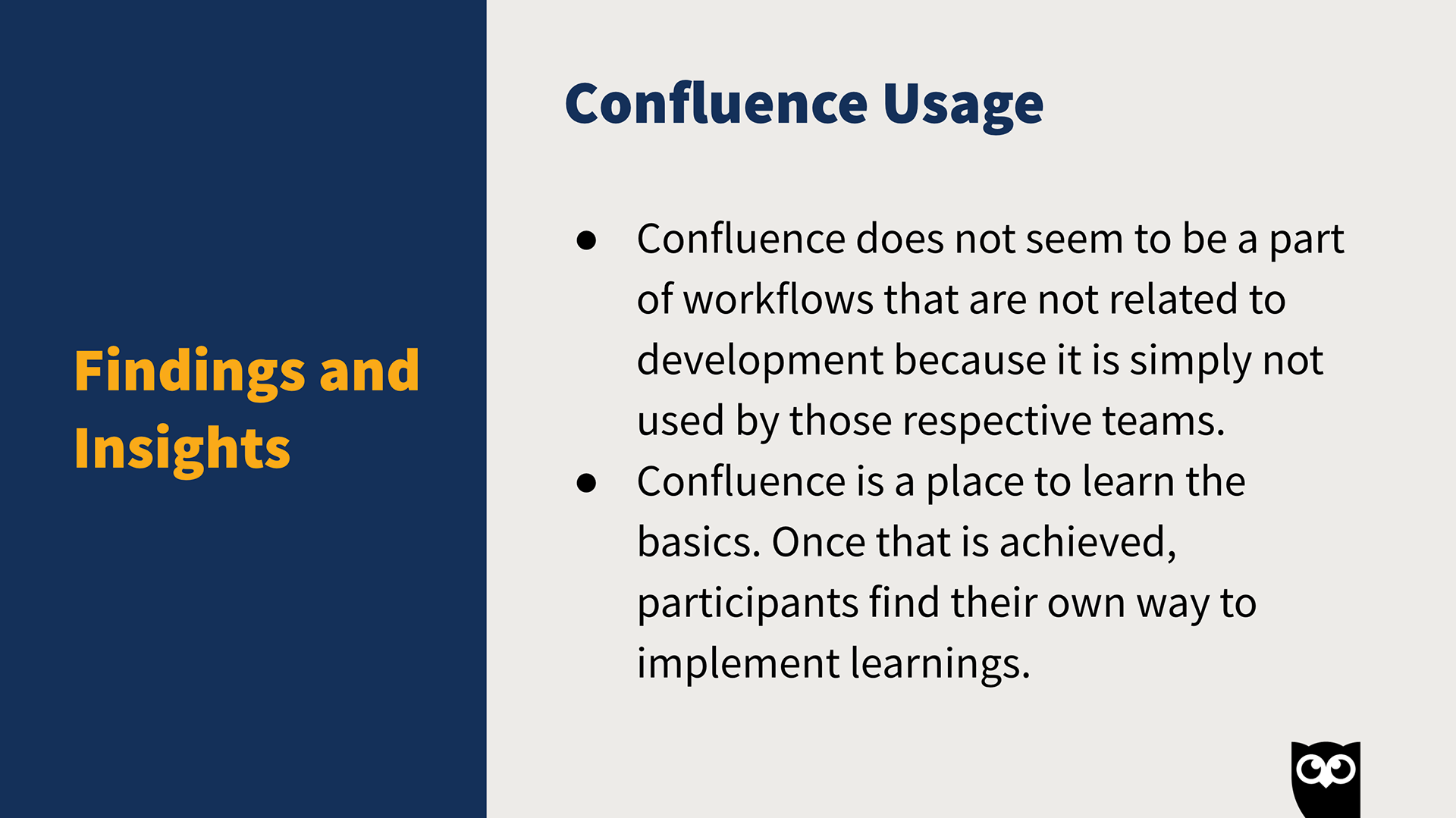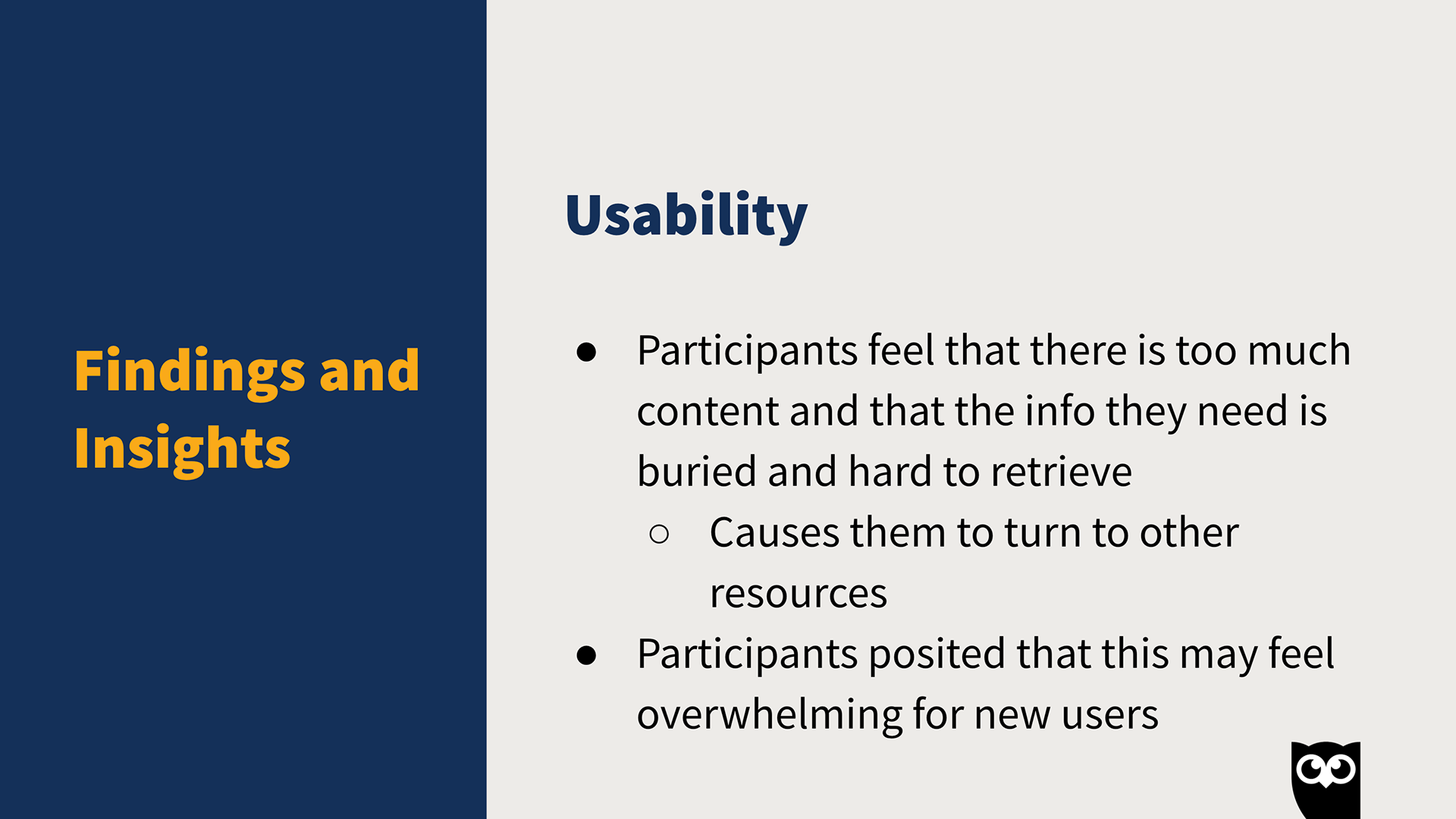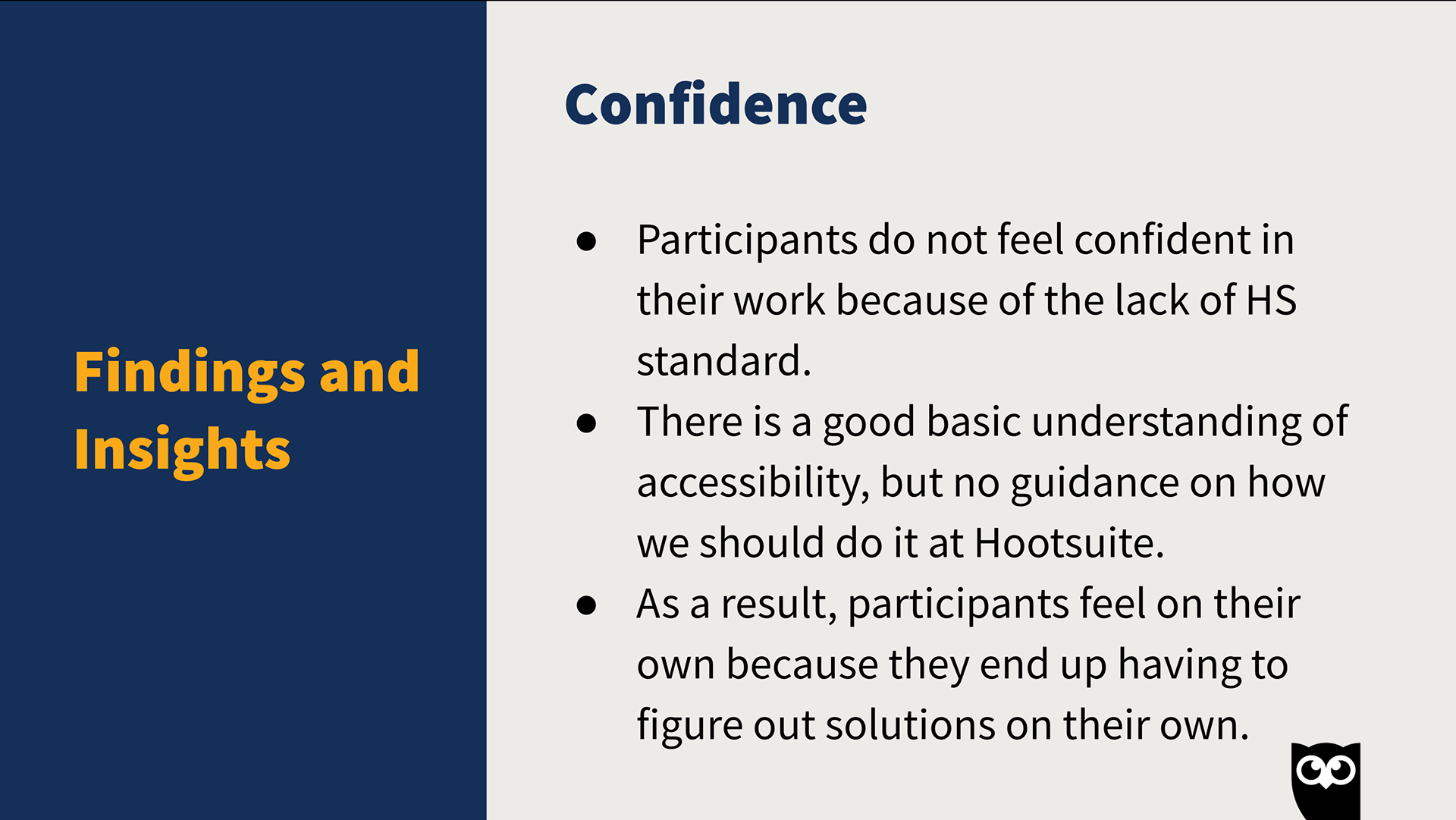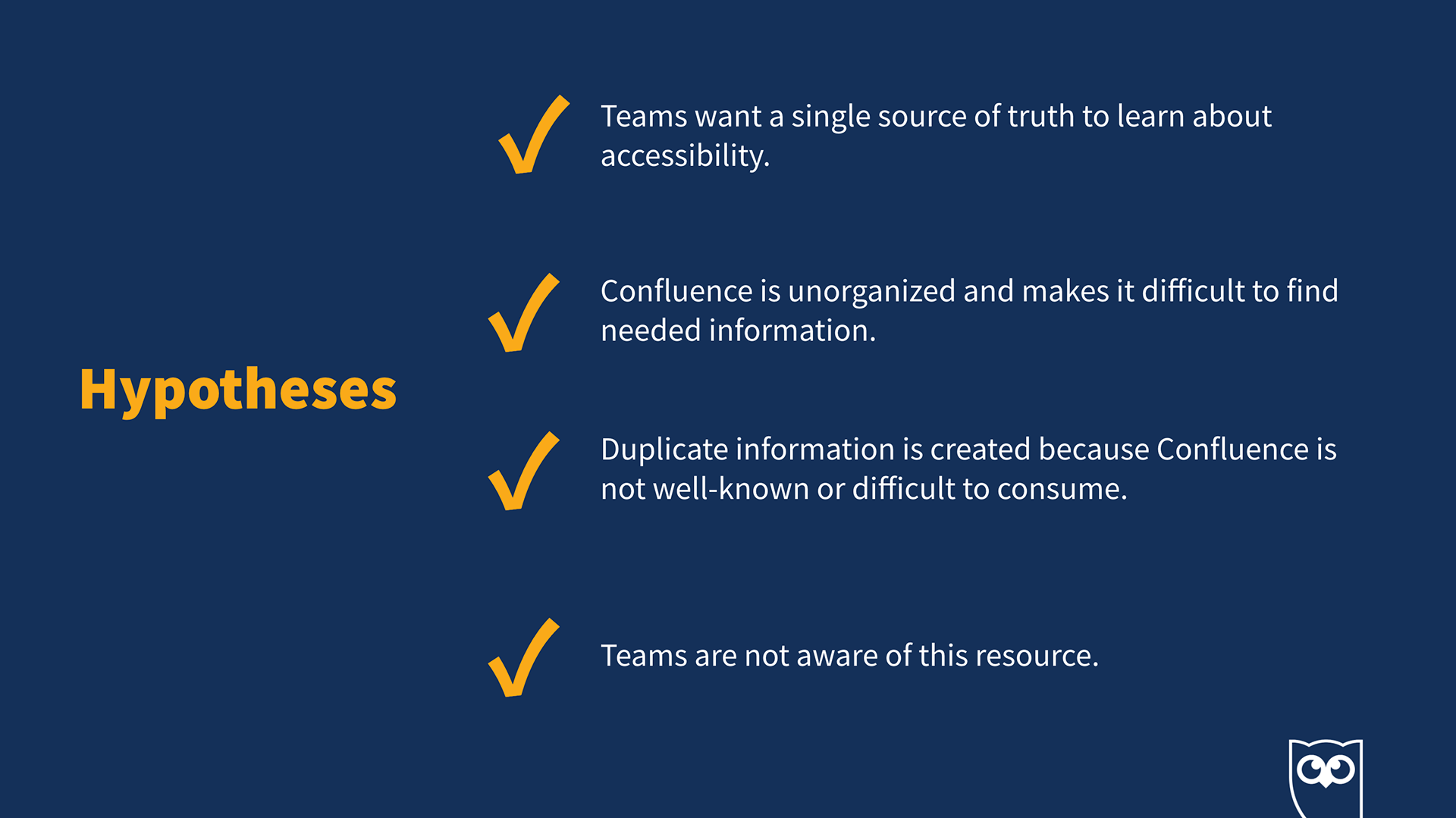 Next Steps and Recommendations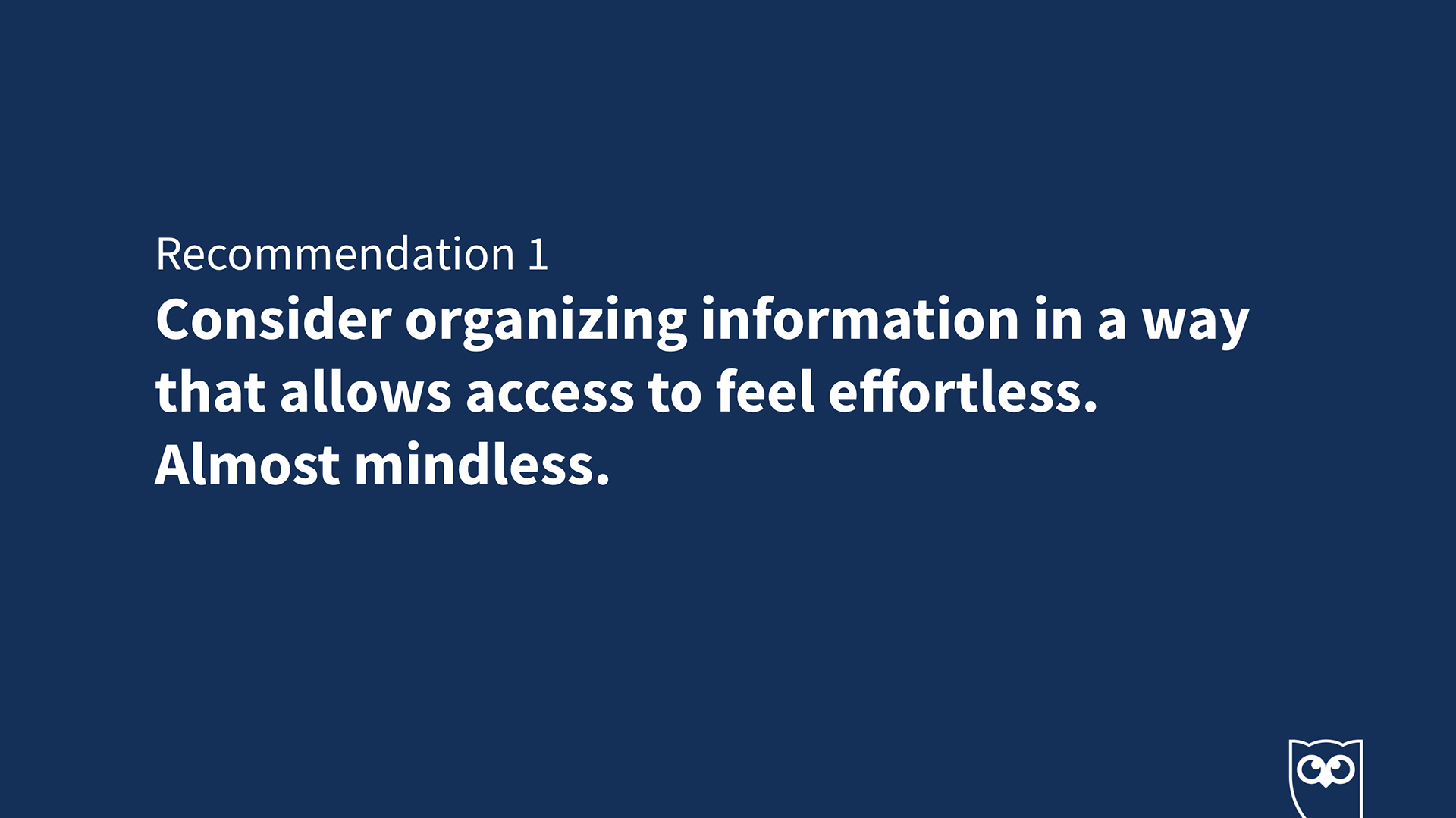 When information can be found effortlessly, users will naturally come back to use the resource, because they know they will find what they're looking for.

Once the resource is out, we need to make the information easy to access and digest.

There are a lot of great resources out there already on accessibility, guidelines and success criteria. We can build on these existing foundations rather than start from scratch. We don't need to reinvent the wheel. We can show teams where to go to learn the foundations of accessibility.
What we need to provide on our end is how we should implement these learnings on Hootsuite products.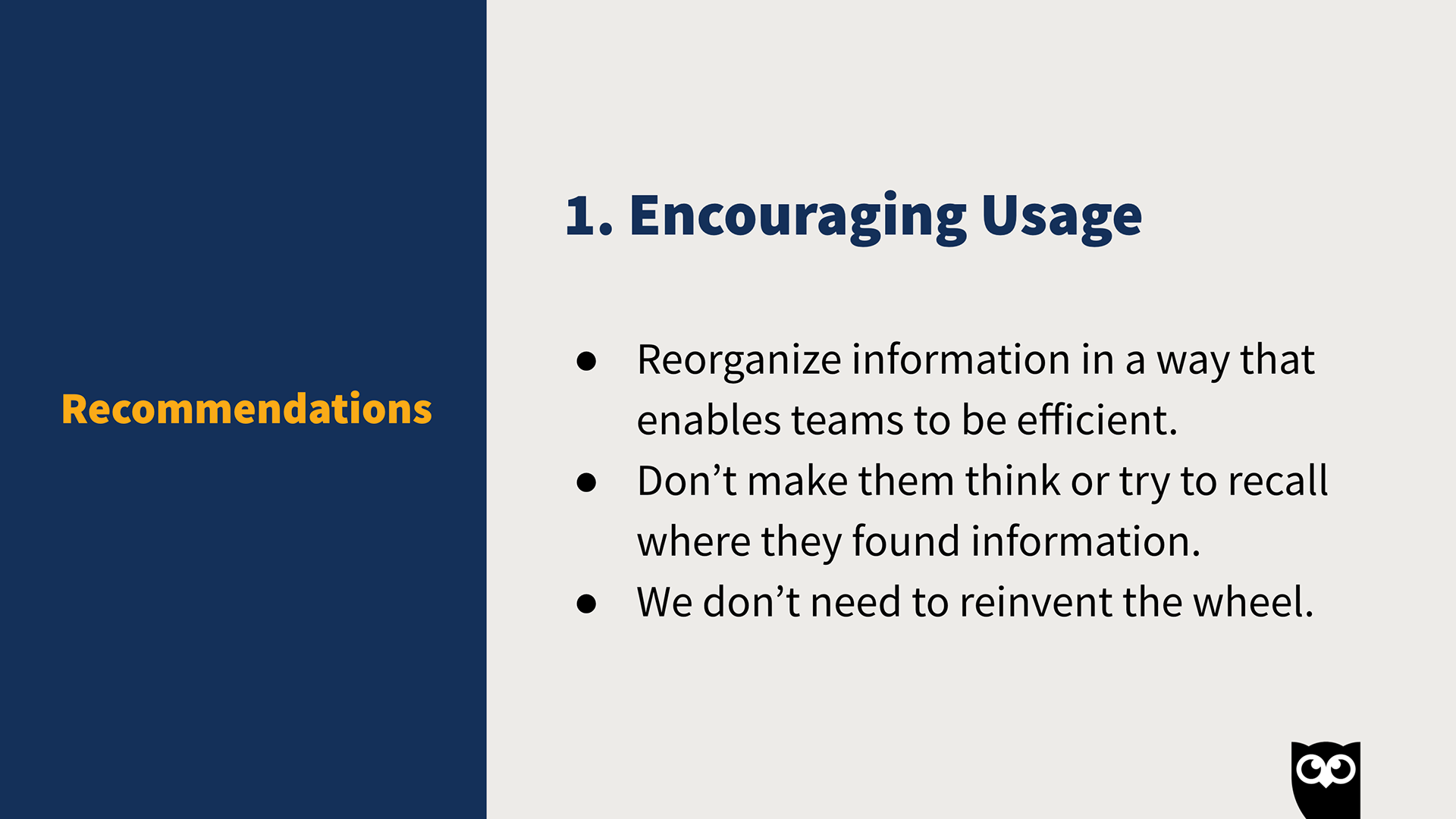 As an organization, we've gotten to a point where we have a good basic understanding of accessibility. There's no longer a need for everyone to add more general information into Confluence. 
We need information on how to implement these guidelines.
This new information will need an owner, or a team of owners to manage or monitor content. Confluence can no longer simply be a "dumping ground" for information.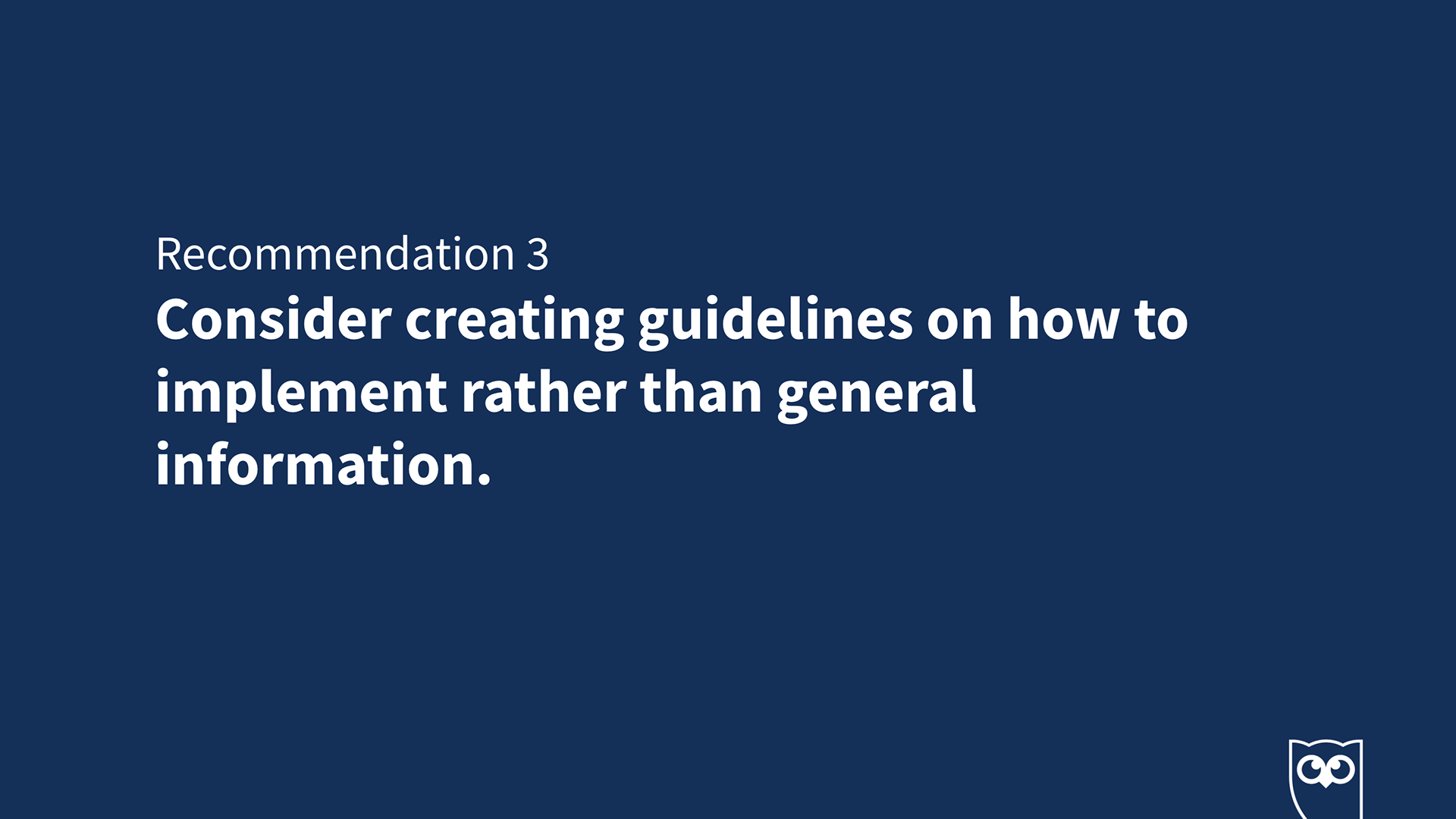 We need to bring confidence to our teams by providing standardized Hootsuite rules on accessibility. We need to align teams on how this road should be built by providing standardized guidelines. 
This will help increase confidence, thus allowing teams to work more efficiently by guiding them all in one consistent direction.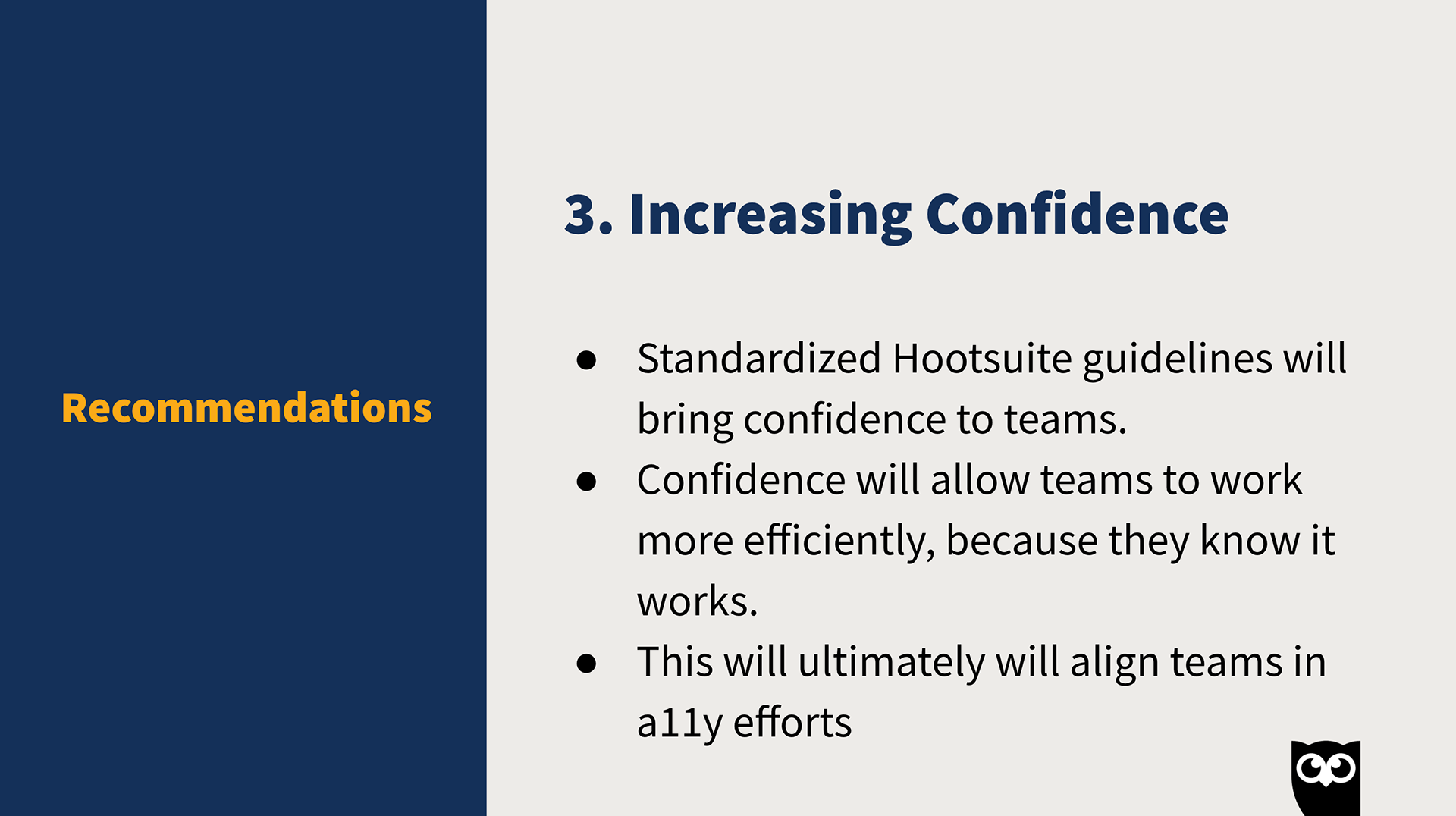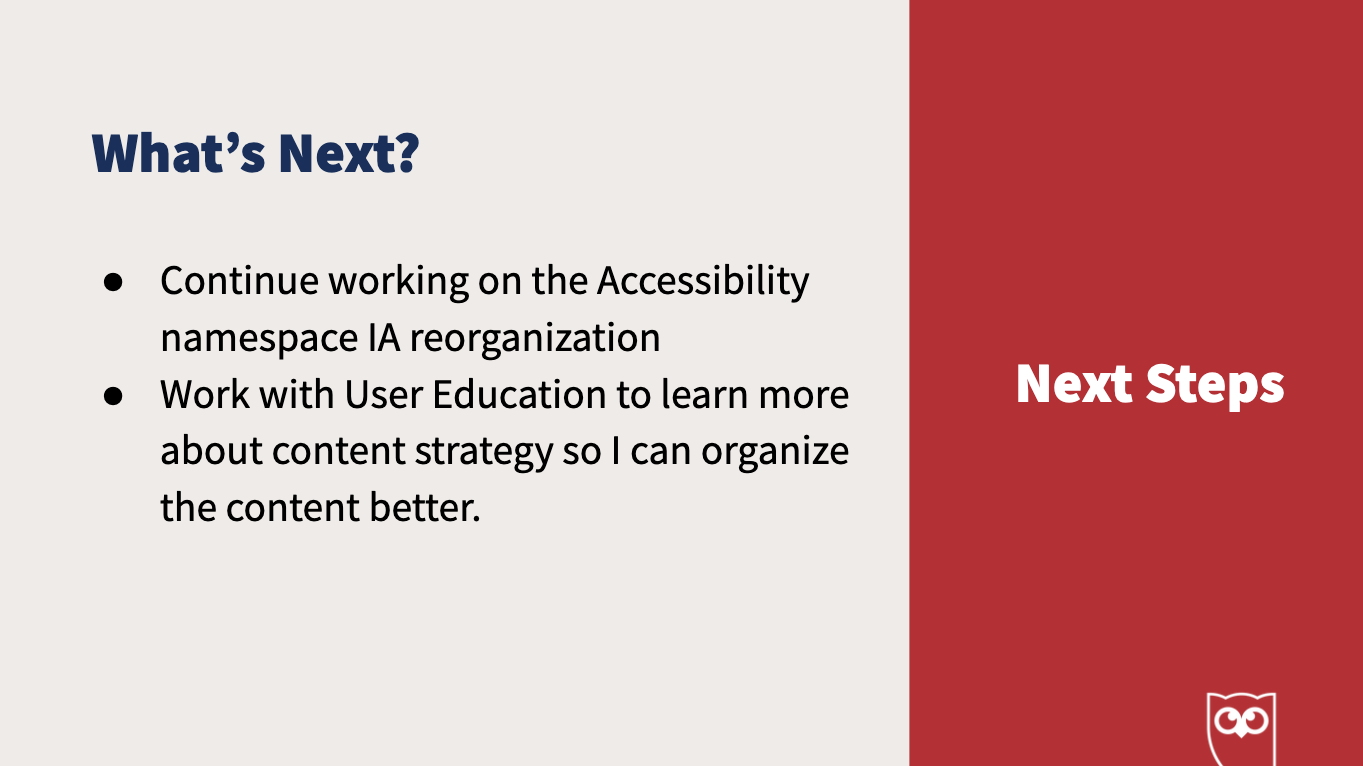 Learnings

This project was an amazing learning experience. I got to experience the entire process, from project kickoff to interviews to data synthesis and had to opportunity to present my findings and contribute to a bigger project.
From this project, I'm able to take my experience and learnings into the next step. While I definitely don't know everything yet, but I now have a good idea of how to get started and how to troubleshoot if I ever get stuck. 
It also never hurts to ask your colleagues to quickly have a once over your work - that feedback is invaluable especially when you're learning. 
That's it for now, stay tuned for the next chapter of this project!